H&H Farm Finance Launches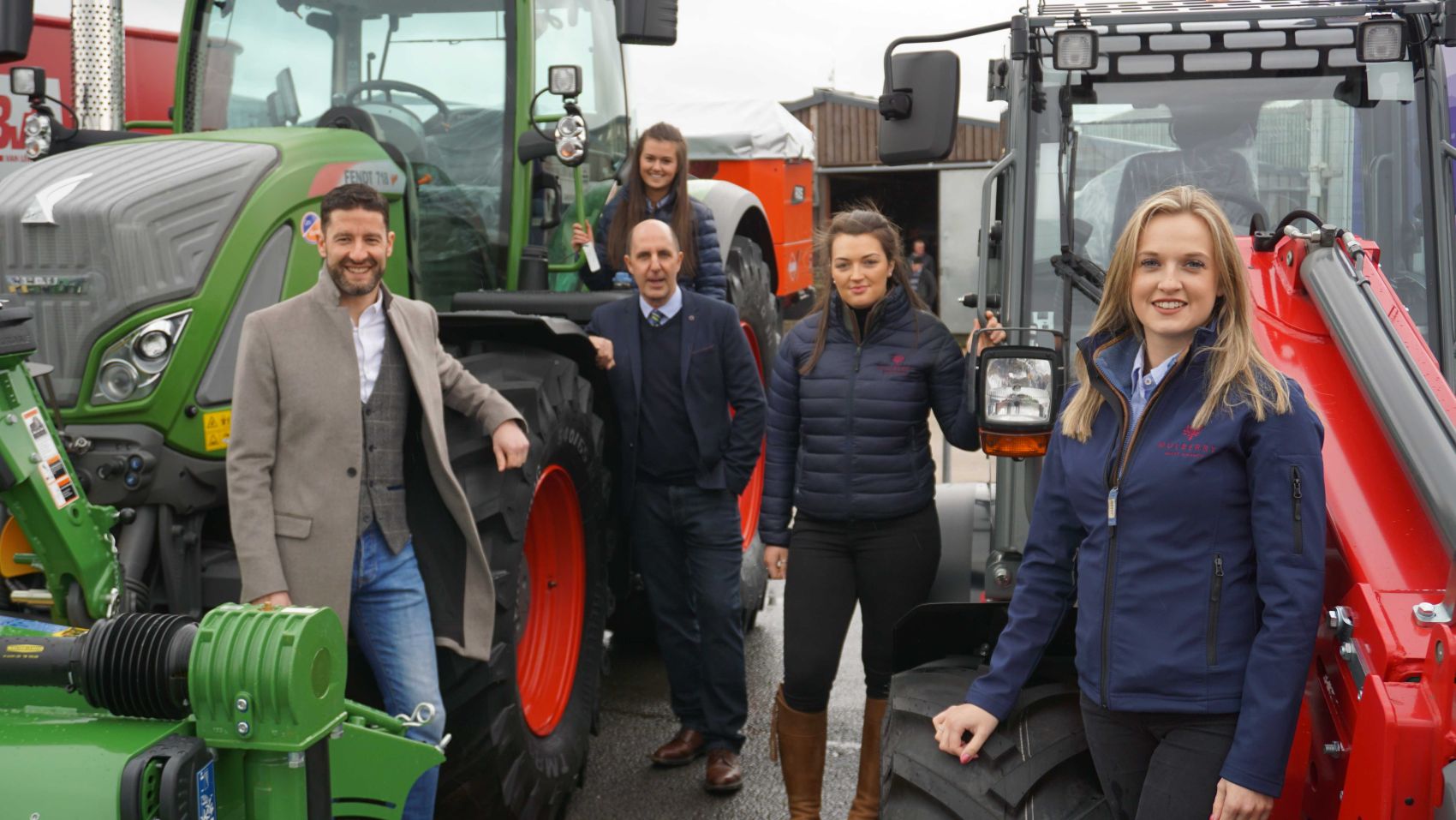 For over a century, H&H Group [H&H] which encompasses Harrison and Hetherington has been providing support to farmers and the wider agricultural industry. Today, the Group broadens the services it offers to its customers with the launch of a collaborative initiative, H&H Farm Finance in Association with Mulberry Farming. This new service is with Mulberry Farming, a specialist division of brokerage firm, Mulberry Asset Finance, which has operated across Cumbria for over 15 years.
H&H's extensive range of products and services which includes, Livestock Trading, Rural Insurance, Land Agency, Property Management and Sales and Lettings has benefitted generations of farmers. In widening access to this form of asset finance, through their rural livestock centres and land and property offices across Cumbria and the Scottish Borders, H&H is building further on its goal of providing a "one-stop shop" provision for its customers and the rural community.
Mulberry Farming, a division of Mulberry Asset Finance, is a Cumbrian business that supports the farming community, has established relationships with many of the leading farm finance companies in the UK and has direct access to a wide range of financial products. All Mulberry Farming staff are from farming backgrounds and have a deep understanding of the diverse financial needs of the farmer – they talk farming language.
In giving background Richard Rankin, CEO of H&H Group, said: "This is a joint venture and through our land and property and livestock centres, we are providing a platform for our farmers and customers to access asset finance. Mulberry is already a trusted name with banks, accountancy practices and customers across the county. It is an established asset finance brokers company, authorised with the FCA, and it is their team who will obtain the finance for farmers.
"As a rural organisation, it is our aim to be able to advise on anything and everything within the rural sector and to support farmers' livelihoods. I know that the team from Mulberry Farming are looking forward to meeting with customers at our marts over the forthcoming months and hopefully helping them secure the finance and cash flow they need."
Whether the farmer is looking to acquire a new or used tractor (up to 15 years old), plough or baler; finance a land-based renewable energy product; or simply raise much needed cash to inject into the business by re-finance existing equipment or vehicles on the farm - Mulberry will assist. They can also arrange unsecured loans for the purchase of dairy and beef cattle, or for trenching, fencing, buildings or extensions, and financing the assets needed in diversification projects, such as ice cream and cheese making, micro-breweries, farm shops or pods.

Mike Robinson of Mulberry Asset Finance adds: "There is a natural synergy between H&H and ourselves, and it is a real privilege to be associated with the Group in this new venture. I know that, H&H supports the agricultural industry in so many ways, but they don't directly offer asset finance to their customers.
Going forward, my aim is to support and provide a great service to all farmers across Cumbria and the surrounding areas by helping them obtain the right type of asset finance for their needs."
Two members of staff, Rebecca Braithwaite and Amelia Threfall, who are both well known in the agricultural community, will be working for H&H Farm Finance full time. As each are from farming families, and regularly attend livestock auctions and shows, they have a wealth of experience in all things farming and will provide customers with professional advice.
The H&H Group, based at Borderway Mart Carlisle, operates as a holding company with its seven successful operating companies encompassing Livestock and Machinery Auctioneers; Brokers and Valuers; Estate Agents; Auction Rooms; Commercial Printers; Chartered Surveyors; and Insurance Brokers. It has offices throughout the region, from Durham, Northumberland, Cumbria and the Scottish Borders.