Farm Finance for Renewable Energy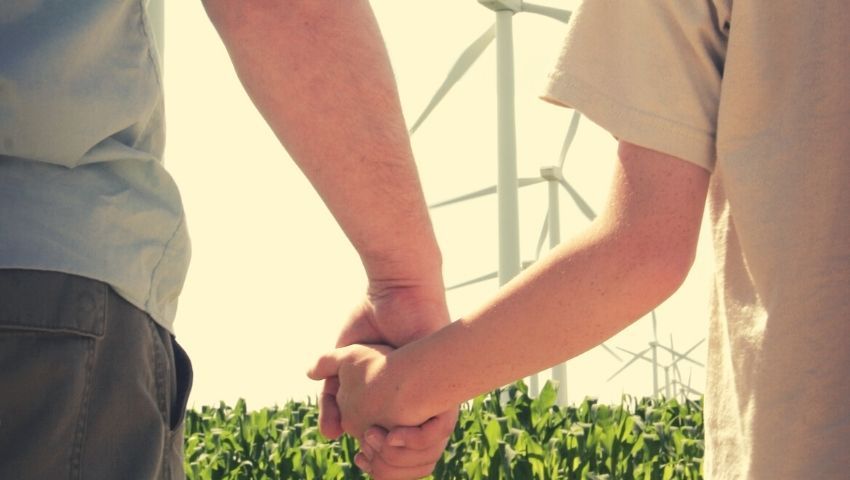 For many farmers, diversifying income and finding ways to reduce their costs will enable them to weather the economic and political changes ahead.
Aside from traditional farming diversification such as glamping sites, shops, cafes, there is the chance to venture into renewable energy and save money. Sadly, the UK is currently far from set to achieving the UK Government target of net zero emissions by 2050. Consumer and supplier behaviour is shifting, with an uplift in desire for goods with clear provenance and from a sustainable source.
Retailers are facing calls to reduce their Carbon Footprint, public concern for biodiversity, climate change, and the environment is helping to fuel this, forcing companies to look for ways to improve their credentials and sustainability. In time, the whole supply chain will need to demonstrate their green credentials in order to secure contracts and customers. It could be argued that agribusiness has previously been unfairly treated in terms of the environmental issues facing the country, but the pressure to reduce carbon footprint is now felt by all industries.

Most farms have the ability to utilise renewable energy, for example, heat pumps to provide heating for buildings, solar panels or anaerobic digesters to supply electricity. These solutions save outgoing energy costs whilst appealing to supplier and consumer appetite for sustainability.
Benefits of renewable energy for farms:
Reduce carbon footprint
Self-sufficient energy supply
Not reliant on one source of energy
Save money on rocketing energy tariffs
Boost green credentials, securing contracts and customers
Lead the way in Britain's path towards a greener future
Farms, more than other industries, have the natural resources to take up renewable energy, we believe that farmers are naturally entrepreneurial and have a fantastic opportunity to show that farming is part of the solution. Mulberry Farming is here to support farms source finance for these valuable projects.

What finance solutions are available?
Renewable energy finance
Diversification finance- buildings, pods, cafes
Asset finance – new and used farm machinery, vehicles, equipment
Refinance – release money from existing renewable energy and machinery
Commercial Mortgages – find the right mortgage for land and buildings
Commercial Insurance – Save money on your next renewal with our specialist farm insurer.
Why choose Mulberry Farming?
Unlock industry expertise
Fantastic relationships with industry lenders and decision makers
Applications packaged and submitted all on behalf of our clients
Support throughout the arrangement and beyond
Truly impartial
Personal service with direct access to broker
Professional advice and guidance
Fast decisions via exclusive internal systems
Fantastic relationships with lenders and decision makers

By utilising our experience and relationships your farm can unlock opportunities to develop and grow and our team will liaise with suppliers and contractors insure that you get the finance arranged in a timely way. For the farmers wanting to keep up and prepare for the future, there are many opportunities to do so.
Talk to our team to find out more:
Mike Robinson
07791 555431
solutions@mulberryassetfinance.co.uk