What is Asset Finance?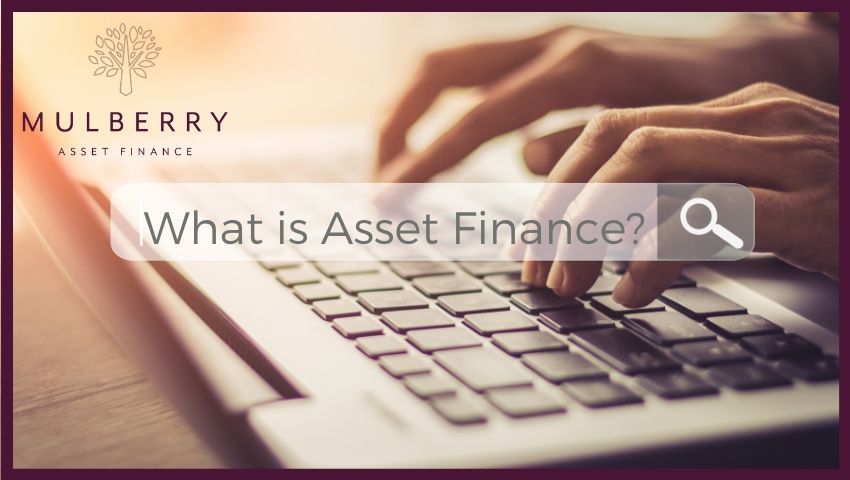 What is asset finance?
Most businesses rely on some kind of equipment to succeed, whether it's vehicles, computers, machinery or something else. Asset Finance is a type of business finance that helps people to acquire such assets without having to pay for the total cost of the item upfront. Using asset finance can benefit business cash-flow, because cash remains in the business, instead of losing it all in a purchase.
The process of asset finance is straightforward. The selected finance company will pay the supplier of the asset upfront, so you can obtain the asset straight away. Then you simply pay the monthly repayment to the finance company over the agreed period.
Who owns the asset?
The two main types of asset finance are: Lease Finance and Hire Purchase.
Lease Finance is where you pay a series of installments to the selected finance company in order to use the asset. At the end of the agreed period you would not legally own the item, however, there are usually options to continue to rent the asset or purchase. Lease financing typically demands a lower up-front deposit and/or lower monthly installments compared to Hire Purchase. Items such as computer equipment and kitchen equipment are financed in this way.
Hire Purchase is generally used when a business would like to ultimately own the asset outright. A deposit of around 10% is typically expected and the remaining cost of the item is spread into manageable monthly payments. At the end of the agreement you have the option to purchase the asset outright, for a small nominal payment.
The 'asset' in an asset finance agreement acts as security for the funder and is theirs until the completion of the arrangement and any final fees for the asset has been paid.

Businesses can also use another type of Asset Finance to release the cash that's tied up in the assets that they already own, this is called Refinance.
Using Refinance is a way of releasing capital that is already tied up in existing business assets. The money released from such assets can be used for a range of purposes, such as, boosting cashflow or raising the cash for a deposits and large bills.
If you have existing assets that you already own outright, then refinance is a way to raise flexible cash for your business.
What if the asset is second-hand?
With so many online platforms selling used equipment, it is really common to want to buy something second-hand. We regularly find finance for second-hand equipment, vehicles and machinery.
How quickly can I obtain Asset Finance?
We make sure everything is done properly, and the time scales are dependent on your circumstances and how long it takes to get all the necessary paperwork. However, when everything has been quickly made available to us, we have been able to arrange asset finance within one week.
Learn More...
Alternative finance solutions such as Asset Finance is becoming increasingly popular for businesses in the UK. We support businesses across all industries access flexible finance for a wide range of business assets and growth. Contact one of our friendly team to discuss what options may be available to your business.