Mulberry Farming Visits Award-Winning Breeder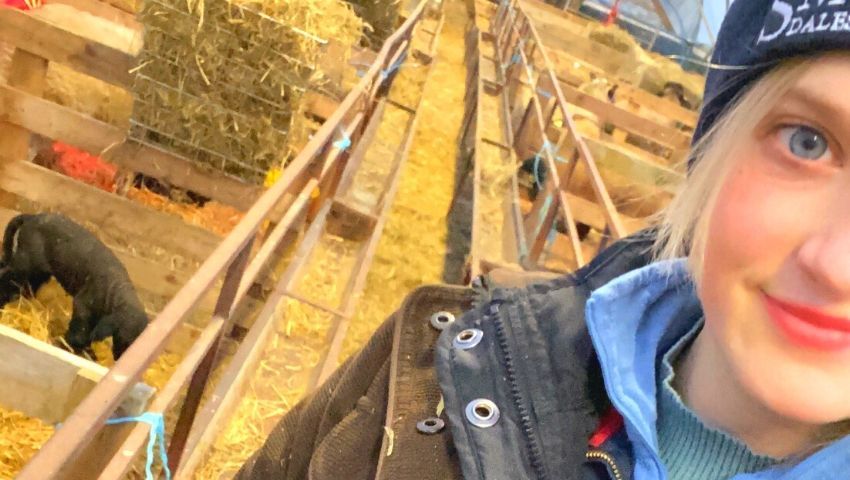 Amelia Threlfall, Business Development Manager for Mulberry Farming, takes a week out to assist an award-winning breeder and agricultural feed specialist, Dennis Taylor, of the Ballynacannon flock in Northern Ireland.
Alongside her work with Mulberry Farming, Amelia has her own flock of sheep and is an active member of the farming community. She bumped into Dennis Taylor at a Suffolk show and sale in Carlisle, where he extended the invitation to his family farm. Amelia's skill and natural ability to work with the animals, coupled with her grit and passion for sheep meant she was the perfect assistant to have during their busy lambing season.
Dennis shows his pedigree Suffolk sheep across the UK and breeds his sheep for specialist male and female sales. He breeds replacement stock to sell onto other pedigree sheep farmers as far as Portugal, and last year he won the Northern Ireland Championship with one of his females, as well as other placings at various shows. He took the overall win in the Suffolk flock competition alongside taking first place with his ewe lambs, ewes and progeny group.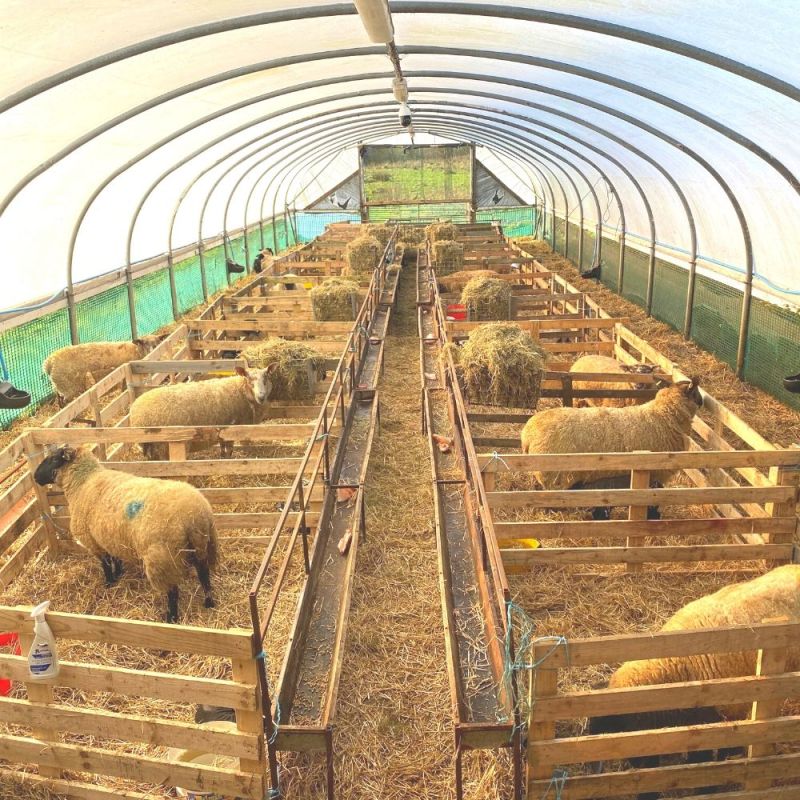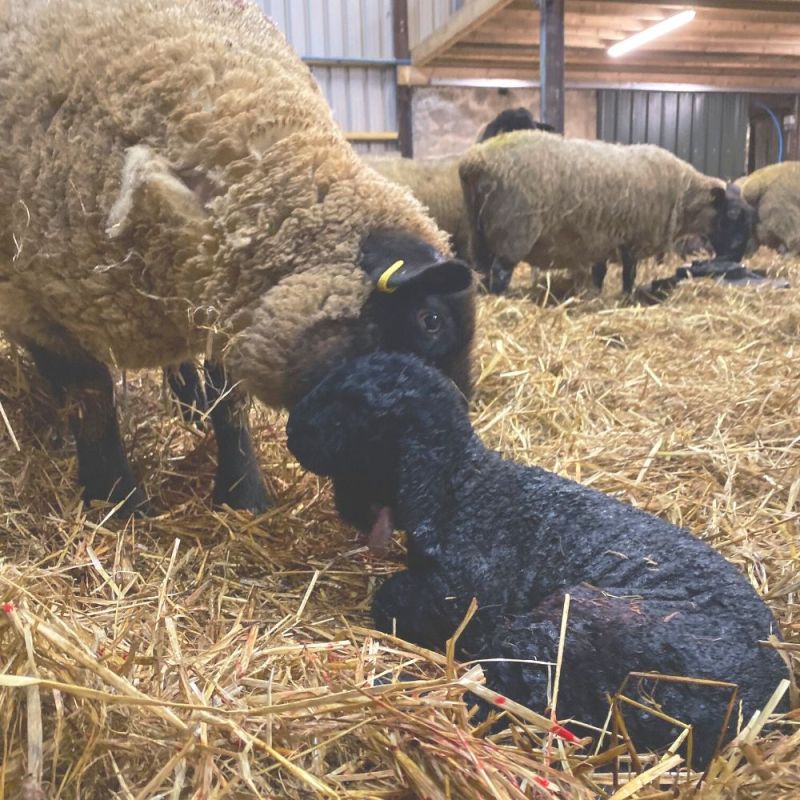 Amelia was delighted, "I jumped at the chance to help out on the farm. They're a lovely family and have a very prestigious flock of sheep!
"I assisted with the whole process of lambing, which involved safely delivering the lambs, ensuring they received plenty of colostrum (first time milk full of healthy bacteria to help kick start the lambs immune system), feeding and making the ewes as comfortable as possible both before and after birth.
"We pen the new mums and their lambs so they can have time to themselves to bond. Separating them from the flock protects the new born lambs and allows us to keep an eye on both ewes and lambs more easily."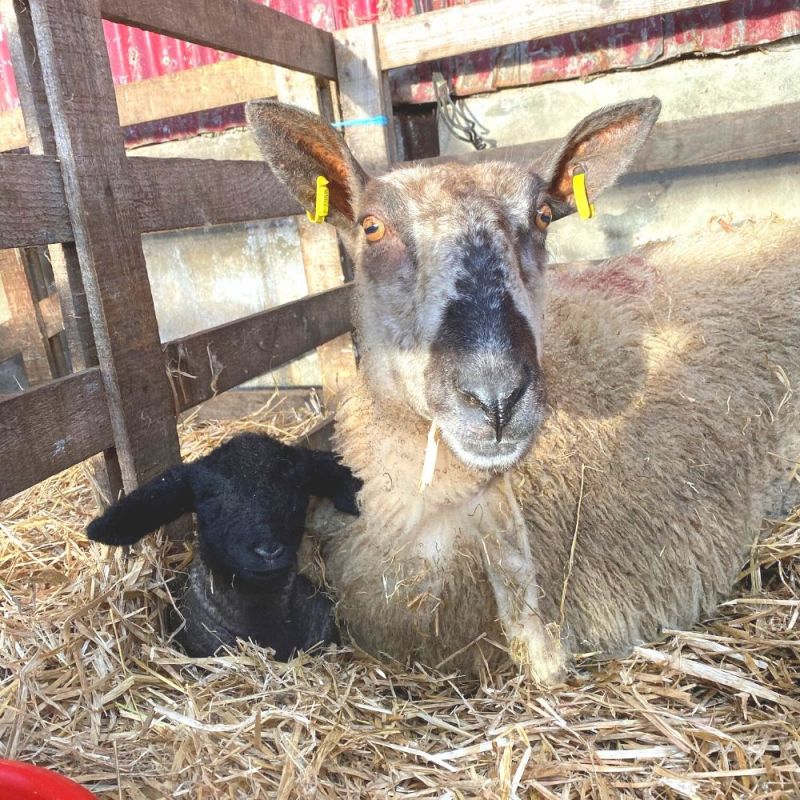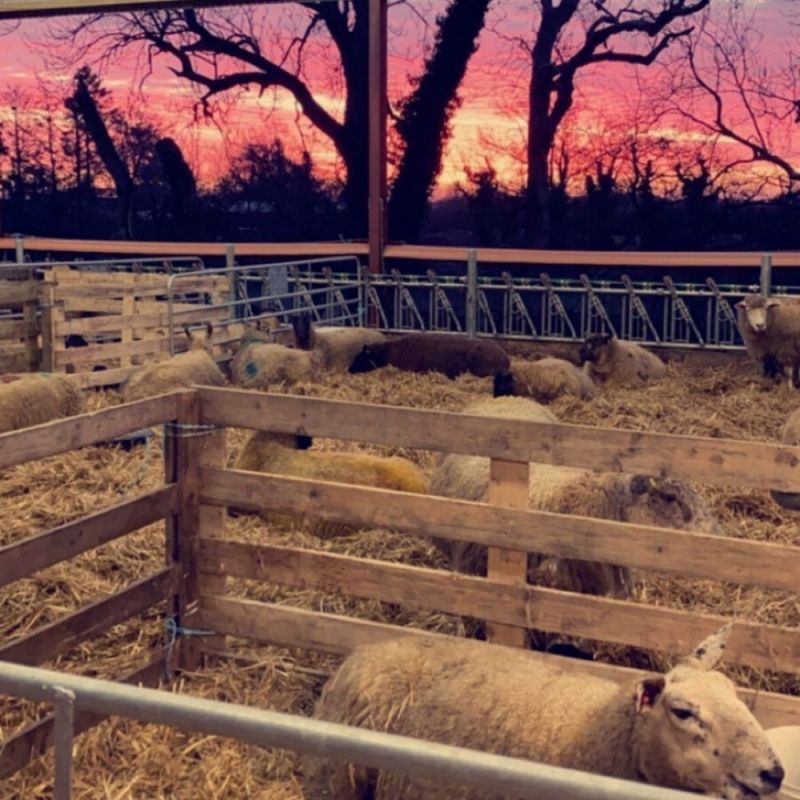 Amelia is no stranger to lambing or breeding sheep of her own, she first started helping out on the family farm at the age of three. Her interest progressed throughout her teens, through university, and she finally decided to start her own flock of Suffolk sheep in 2015. During her visit, she learnt the specific breeding techniques used by the Taylor's for their much-loved pedigree flock.
"The main bulk of the sheep due to lamb were a cross breed ewe carrying embryos, these girls act like a surrogate!
"The embryos the ewes were carrying hold the best genetics from Dennis' flock. Having these embryos enables him to have more lambs out of one ewe which develops his flock quickly, and provides more lambs to sell on to other farmers.
"The recipient ewes that carry the embryos are a mixture of breeds, they all have great maternal instincts and produce plenty of good quality milk for their lambs"
The trip was such a success; Amelia has been invited to join the Taylor's again next year and she has even received invitations to assist other breeders! Amelia summed up her experience, "It's a nice feeling to be trusted with someone's pride and joy to this extent!
"I honestly can't put into words how much I loved going over and being there feeling like part of the team and bringing new life into the world."
Above: Amelia and The Taylor family take a much needed break.
We're so proud of our Amelia and it's fantastic to have someone so sought after in our team, it's safe to say that her clients can be confident that they are dealing with someone with first-hand farming experience!