Work Experience with Mulberry
Getting hands on experience in the workplace is a vital for young people to make important decisions about their future. We caught up with Hannah to find out her perspective on her time with us at Mulberry, and what she has gained from her placement with us.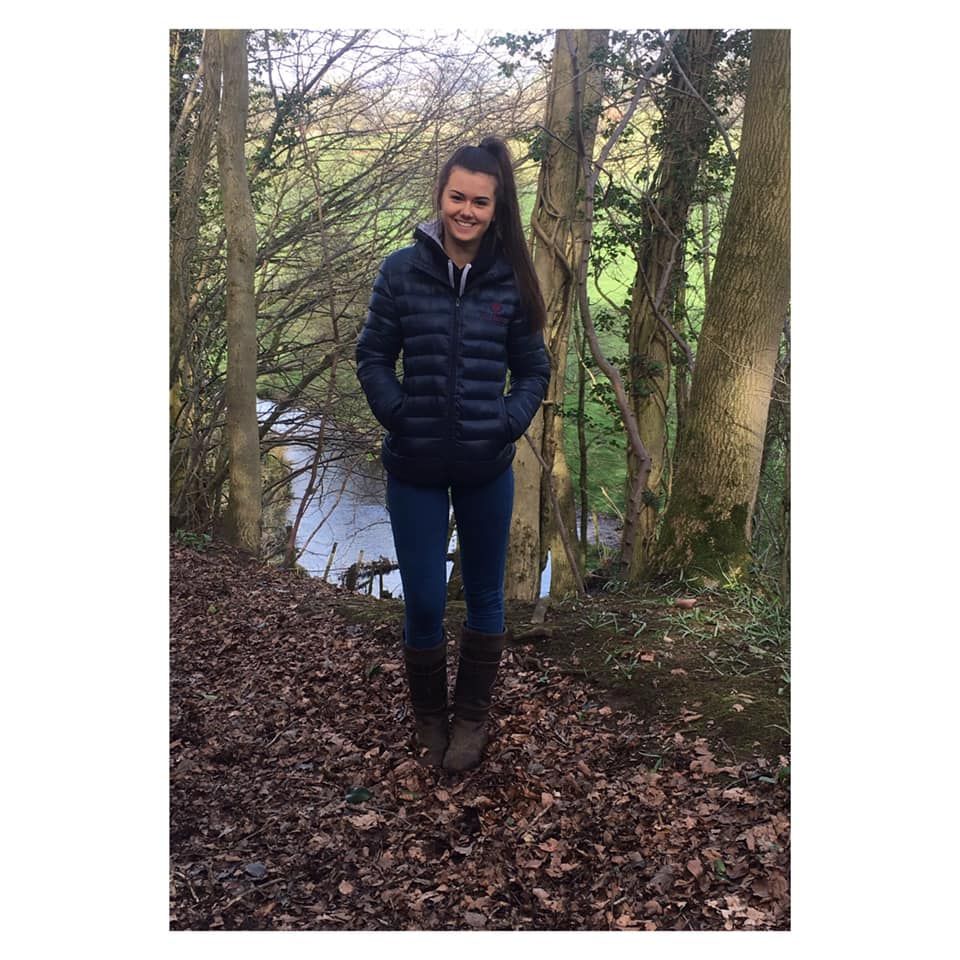 What do you enjoy doing in your free time?

In my free time I enjoy farming which I have enjoyed from a young age, the family farm is based in the Yorkshire Dales where I spend most of my time. I have a flock of sheep of my own that I look after and care for. I also enjoy going to sales to buy more for my flock and to have a look at other people's livestock to see what they are doing. I also enjoy going to my local rugby club to watch the games, this is a good social side to my lifestyle along with going to the local Young Farmers Club.
What course are you studying at college?
I am currently studying Business Studies at college, this course covers many areas of business such as finance, customer service and laws in different industries. The course teaches students all areas of business and business managements as though you were going to go and set up your own business.
Did you always want to study this subject?
I looked into another course at the time when choosing my future. The first course i had looked at was Agriculture up at Newton Rigg, then I decided that I would like to get into Agricultural Business. Taking a course in business enable me to focus on getting to the chosen career that I wanted to go into. Choosing to do business at college was the correct path for me as i knew that a course on agriculture itself would take me to more into farm work when I wanted to be on the business side of farming.
When you started your course, was it with a long term goal/career in mind?
When starting the course I had a career in mind or what I was going to do after the course. My first option was to look into going to Harper Adams to study Agribusiness to help with my goal of being in a agri-business. However, when i saw the chance with Mulberry i had to take it! My second option was to go travelling to New Zealand and look at some agri-businesses out there, as well as working on some farms throughout my travels. But from a young age I always knew that I wanted to be involved in farming or to be working in a agricultural business.
Have you ever worked before?
I have had many part time jobs before this one, such as being paid to work on the family farm and then in lambing time moving onto a larger farm to help them. I am currently working between the farm at home and farm at work where they are lambing many more so the help is needed there too. As well as this, I am currently working in a brewery in Kirkby Lonsdale, the Royal Barn. I enjoy working here as it is paid work as well as being very social due to knowing all the locals from living in the area.
What made you approach us & how did you go about this?
A career unit was being taught at college, so I decided it was time to find a business that I could do a placement with to see if that could take me anywhere after my course has finished. I first saw Mulberry were recruiting in a local newspaper for someone with an interest in farming. A few weeks later I then saw that Rebecca had got the job, so I mentioned it to Rebecca about doing a placement with them due to being the type of business I want to get into. A few weeks later Rebecca got in touch and we arranged a meeting with her and Mike. After the meeting, I got a response back that it would be great to take me on for placement and i was very pleased!
What are some of the things you've enjoyed getting to do with us?
Visiting farms, going to local farm events and auctions. It's a good way to get the business advertised and to find new customers as well having colleagues who know what they are taking about and already know the farmers from going to auctions previously. I really enjoy being able to talk to farmers about something I am passionate about!
What's been the biggest learning curve during your time with Mulberry?
Biggest learning curve when being with Mulberry has been that I am being more organised! My confidence has also grown from going out talking to farmers and people who are in the same industry as me.
Do you think there's enough valuable work experience placements out there for young people?
I think that if businesses are willing to take placements on for a short amount of time, then yes. But it is hard to find businesses who are! If a student is going to apply for a placement they need to be confident and have a real passion in what the business is in.
What experience has been the most valuable during your time with us so far?
Talking to farmers, attending the shows that Mulberry Farming sponsors and watching Rebecca work helps with my training.
Would you recommend a work experience placement with us to other young people?
Yes! I would recommend a placement with Mulberry to other students due to all the support they offer along the way. The team is always there if I need help with anything or want to ask any question. They also make you feel like you are a employee with the business by inviting you to events that employees are attending.
What experience has been the most valuable during your time with us so far?

Going to open talks to farmers and sponsoring shows as farmers will be interested then they come up and speak to you and they will also seem to know who you are from family background of where you farm yourself. Watching Rebecca work as well as it is helping with training for the business.
Would you recommend a work experience placement with us to other young people?
Yes, i would recommend placement to other students with Mulberry due to the support they receive along the way and the team are there to help with anything and answer any questions. They also makes you feel like you are a employee with the business by inviting you to events that employees are going too!
We think work experience is really important and we would like to support more young people like Hannah. Would you or someone you know like a work experience placement with Mulberry? To get the ball rolling simply complete our contact us form and one of our friendly team will get back to you soon!